Sandra Bui O.D.
Sandra Bui, O.D. received her Doctor of Optometry from the University of Houston's College of Optometry in 2019 and earned her Bachelor of Science in Biomedical Sciences from Texas A&M University. She has held numerous leadership positions in the American Optometric Student Association, the National Optometric Student Association, and the Optometric Practice Management Association.
Dr. Bui has received various awards and recognitions and is a member of the American Optometric Association, the Texas Optometric Association, the National Optometric Association, and the Harris County Optometric Society. She is a licensed Therapeutic Optometrist and Optometric Glaucoma Specialist.
Dr. Bui's interest in optometry began as a young girl. When she was 7 years old, her parents noticed she was sitting very close to the TV, and they took her to an optometrist. After receiving her first pair of glasses, her world was no longer a big, blurry place anymore, and she began to overcome her shyness and became noticeably more comfortable talking to people.
In practice since 2019, Dr. Bui loves improving her patients' quality of life by improving their overall ocular health and vision. She also loves to socialize, and optometry gives her the opportunity to interact with unique individuals every day.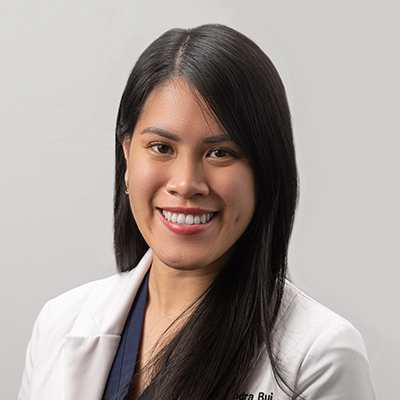 Family Friendly
Professional Certification
Accepting New Patients
In Person Appointments
Speaks English
---
Book now with
Sandra Bui O.D.