Lens Treatments in Energy Corridor
Discover what lens treatments and coatings can do for you!
Are your eyes sensitive to light? Do your glasses often get scratched?
Lens treatments can dramatically enhance the quality of vision and the durability of lenses. Moreover, lens treatments can help protect your eyes from UV rays, glare, blue light and so much more!
Our hi-tech, high-quality lens coatings provide superior durability, performance and protection.
Whether you're looking for tinted lenses, UV protection, scratch-resistant or polarized coating—we've got you covered!
---
Give Your Eyes the Care They Deserve
---
What Are Lens Treatments & Coatings?
Lens treatments are added layers applied to existing lenses, or are manufactured along with the lenses. They add features that enhance your vision or eye protection.
Lens treatments or coatings improve the performance of any kind of lens. Looking for tinted lenses, anti-reflective coating, UV protection or polarized features? Check out our selection!
---
Which Lens Treatments Are Best for You?
UV protection

The UV rays in sunlight can be harmful to the eyes, and may increase your risk of cataracts, macular degeneration and other eye conditions. Lenses that block 100% UV help to ward off various eye conditions and damage.

Scratch resistant

Scratches, while not likely to affect your lens performance, are an annoyance that can interfere with clear vision. That's why you should always request scratch-resistant lenses (treatment) for your eyeglass lenses.

Anti-reflective

For fashion, comfort and clarity, anti-reflective treatments are the way to go. They make the lens nearly invisible, and cut glare from headlights, computer screens and harsh lighting.

Photochromic

Photochromic lenses automatically darken in bright light and lighten indoors, so you can enjoy eye protection anytime, anywhere – indoors and out!
---
Our Wide Range of Lenses
Selecting the right eyeglass lens depends largely on its function. From single-vision lenses to progressive polycarbonate lenses, we are happy to help you find what best suits your needs. At Memorial Eye Center - Eldridge, we have a full-service optical lab that produces your lenses with the latest state-of-the-art technology.
Longer Lifespan of the Lenses
Glare Reduction for Safer Driving
Protection from Accidental Scratches
Easy to Clean Due to Water, Dirt, Grease and Dust-Repellant Layers
Attractive Sun Lens Tint when Outdoors
Exceptional Indoor Clarity
100% Protection Agaisnt UV Rays
Glare Reduction
100% Protection Against Harmful Blue Light
Reduces Eye Fatigue
Improved Visual Comfort
Glare Reduction
100% Protection Against UV Rays
Richer Contrast & Visual Clarity
Reduces Eye Fatigue
Improved Visual Comfort
Find out more about what lens coatings can do for you! Talk to us about how to optimize your glasses so you can see better and protect your eye health.
---
Lens Treatments & Coatings in Energy Corridor
Meet our Eye Doctors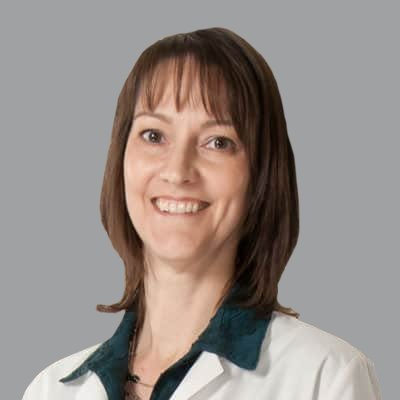 Monday

9:00 am - 6:00 pm

Tuesday

9:00 am - 6:00 pm

Wednesday

9:00 am - 6:00 pm

Thursday

9:00 am - 6:00 pm

Friday

9:00 am - 6:00 pm

Saturday

9:00 am - 3:00 pm

Sunday

Closed
Aetna

Medicare

Anthem

Blue Cross

Spectera

United Healthcare

VSP

MetLife

Metlife Vision

Anthem Blue Cross Blue Shield
---
High Performance Lens Care
Who doesn't love putting on a pair of freshly cleaned glasses?
Clean your eyeglasses daily to keep them squeaky clean and crystal-clear. In fact, proper care is essential, as it will ensure flawless vision and will help your lenses last longer. So, pop on over and we'll be happy to demonstrate how to best clean your specs!
Book an appointment for an eye exam and lens treatment consultation at Memorial Eye Center - Eldridge in Energy Corridor to get the most out of your glasses!
- Feb. 14, 2023
I needed new eye glasses, but I wanted to try some place new that was close to my home. I located Me
... Show More
morial Eye Center on Eldridge near the I-10. From the time we walked in to the time we walked out the service was great. No sale pressure, friendly atmosphere and treated with respect. The eye examine went well, and they checked for everything, which I needed them to do. The price for glasses were reasonable, but the lens and a few other added things could be expensive. Overall, I would recommend Memorial Eye Center. Ask for Vanessa. Spider webs need to be clean up in the exam room behind the door and in the corners.
- May. 31, 2022
The office is easy to find, and they provide excellent customer care. I will definitely be returning
... Show More
annually for my eye exams!
- Nov. 18, 2021
I would highly recommend Dr John Tavares. I have been visiting him for the last 3 years. He is highl
... Show More
y professional and take time to examine and explain each step in simple terms. I did have some issues with my prescription specs which led to delays. However the new Manager Ms Alicia has improved the response with auto updates for pick up by text and email. Overall a very good experience at Memorial eye centre.
- Sep. 03, 2021
Fast, efficient and friendly service! It was a very pleasing experience from start to finish. Grace
... Show More
is jack-of-all-trades, very knowledgeable and truly efficient and Dr. Tavares is very good at what he does and very personable. Thank you very much!
- May. 26, 2021
First time at this location and it was great! Dr. Tavares and the staff were extremely nice. My appo
... Show More
intment was quick and informative. Definitely recommend making an appointment here.
- May. 09, 2021
Great customer service, they were able to give me an appointment right away and got seen right away
... Show More
as well didn't have to wait at all the variety of glasses was overwhelming all of them are sooo pretty lol didn't know which one to get but ended getting some pretty glasses 🤓 can't wait to receive them
- Jan. 13, 2021
Excellent experience! Very professional and friendly staff. Carlo was so patient and diligent to wor
... Show More
k through all concerns. He explained everything thoroughly and assisted from beginning to end. Outstanding in every way
- Nov. 13, 2020
Service was great! Very professional. Very knowledgeable. And they care about you!
- Jul. 16, 2020
What an exceptional experience I had during my visit at this clinic from checking-in for my appointm
... Show More
ent, seeing the doctor and being helped by the staff. I was observing while filling out paperwork how they clean and disinfect every single thing in their practice, door handles, pens, chairs, tables and equipments and frames that you tried on. I truly appreciate it especially with the on-going pandemic, Everyone has a very positive attitude at this office and seem to enjoy what they're doing. Dr. Emily Porier was very thorough and informative during the exam, Grace was very efficient and attentive the whole time and Carlo was very good at explaining the lenses that I was getting for my glasses. What an amazing team they have and leadership!
- Jun. 24, 2020
Jabari and the optometrist were both great! The staff was very welcoming and helpful throughout the
... Show More
entire process!
- Jan. 09, 2020
I was absolutely amazed by the service, everyone was so kind and welcoming. Dr. Tavares was super th
... Show More
orough and sweet throughout with the exam and so was the male receptionist (who kinda looks like vin diesel lol) was super awesome too! Thanks for the new glasses and all the help! 🙂 Certainly will come back and recommend it to all my family/friends!
- Oct. 09, 2019
I missed my yearly eye appointment at the Eldridge location due to the Harvey flooding. I was able t
... Show More
o go to another location for my reading glasses that Dr. Tavares (in previous yearly eye exams said would come with age). I returned to the Eldridge location and the service I received from reception to Dr. Porter (my first time seeing her) to opting for a 2nd pair of readers and selecting frames was impressive. The level of service I received was a definite reminder of why I choose to go the Memorial Eye at Eldridge. Outstanding service that will have you referring family and friends for great eye care.
- Aug. 03, 2019
I have been coming here over 20 years. Eye exam is always efficient and thorough . I love the per
... Show More
sonnel especially Dr. Porier and Vanessa. Just picked up my new glasses and love them. Great fit. I recommend them to friends always.
- Jul. 25, 2019
I was leaving town on business with very little notice and was almost out of daily wear contacts. I
... Show More
was afraid I wasn't going to be able to get in for an exam to renew my prescription of contacts in time. Thankfully, Memorial Eye found me an opening at a different branch than the one I normally go to. The staff was very accommodating and friendly. Everyone seemed very professional and the appointment was quick and easy. I am very grateful and would have no qualms recommending either branch to friends or family. My only gripe is the price of contacts; although, as bad as my vision is, I guess it's a small price to pay for clear sight.
- Jul. 23, 2019
Friendly staff and doctors.
- Jul. 22, 2019
The staff and Doctor Tavares are always so welcoming and kind!
- Jul. 10, 2019
I just started going to Memorial Eye last August. I just went in for my yearly check up early since
... Show More
I needed more contacts. Great staff, got me through all the initial exams quickly and my optometrist is great! Friendly, easy to talk with and just overall a great place and have recommended to friends and family!
- Jul. 08, 2019
Everyone was extremely friendly and knowledgeable!!
- Jul. 04, 2019
Very pleased! Thank you, Dr. Porier and Carlos!
- Jul. 04, 2019
Staff members and the doctor were very Nice . Waiting time was minimum.
---
Enhance your glasses with various treatments and coatings.
Contact our optical professionals at Memorial Eye Center - Eldridge in Energy Corridor today!